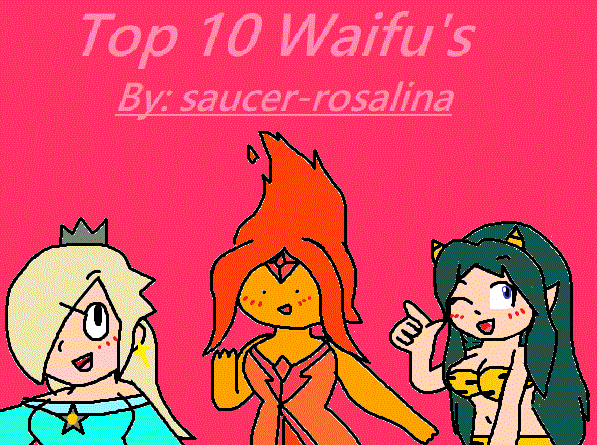 Hello, today I will tell you my top 10 waifu's, most of you probably assumed that I only had Rosalina as my waifu, but I actually have a lot of them!
To save your time I will only tell you 10 of my most loved ones. Let's get started shall we?
#10: Squid Girl (Squid Girl)
#9: Samus (Metroid)
#8: Maya Fey (Ace Attorney)
#7: Kasane Teto (Vocaloid)
#6: MC Adore (Rhythm Heaven)
#5: Flame Princess (Adventure Time)
#4: Marie (Splatoon)
#3: Mona (WarioWare)
#2: Lum (Urusei Yatsura)
#1: Rosalina (Super Mario)
There you have it, My Top 10 Waifu's! I hope you enjoyed! Sorry if one of your waifu's weren't on the list.